About David Hubler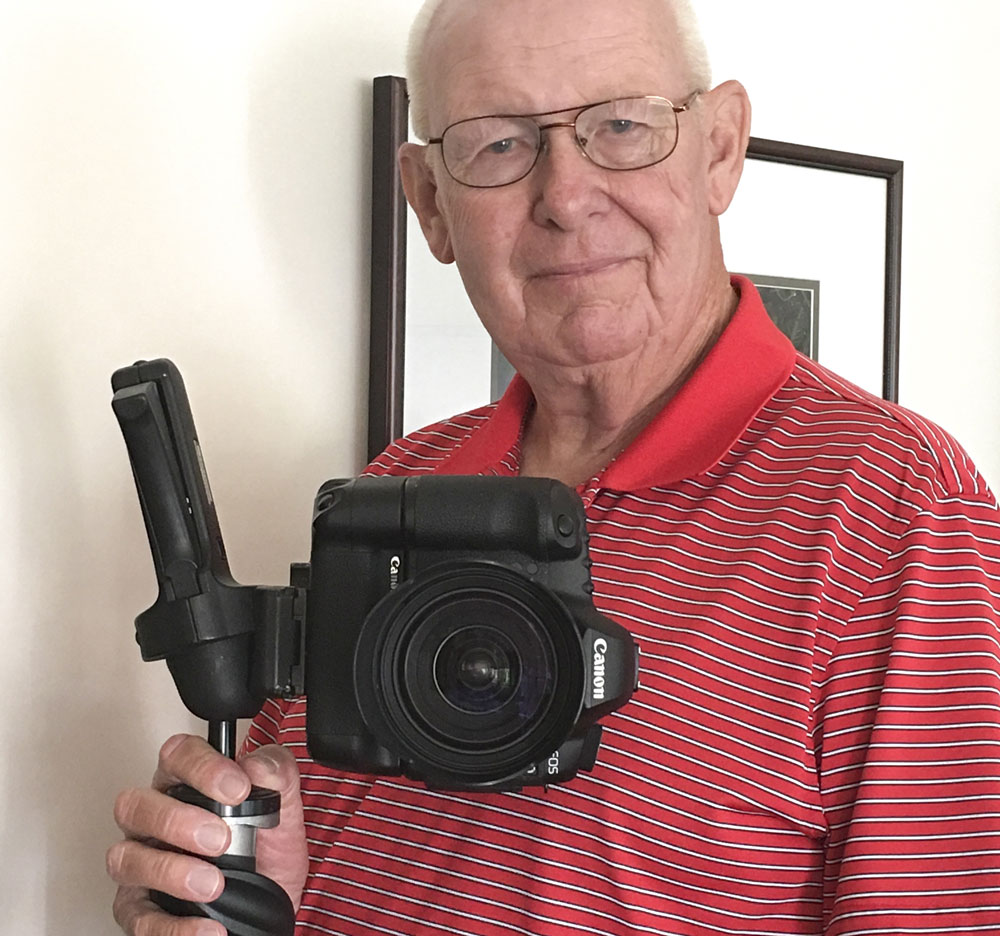 I have had an interest in photography for as long as I can remember. As a teenager I was curious about how the photos I saw in magazines and newspapers were shot. Whenever I picked up a camera I wanted to capture real portraits of the people around me, not just snapshots.
Over the years I spent building a career in construction material sales and marketing I was again drawn to photography in trying to capture exceptional photos of the materials I worked with as they were used in architecture. Those challenges during the days of transition from film to digital photography sparked my interest in architectural and commercial photography as a creative process.
In 2002 I was inspired to pursue photography as a serious interest by renowned St Louis photographer Don Marquess and his amazing Cibachrome prints. During 2002 and 2003 I focused mainly on fine art and architectural photography. 
My education in photography began by completing the New York Institute of Photography course of study and by having the opportunity to learn from established professionals like Rick Sammon, Will Crockett, Jim Tweedie, Adam Jones and many others.
I consider my education in art, photography, and business to be a continuous experience. I strive to learn and grow everyday from experience and from other photographers, as well as from the world around me. New ideas lead me to develop new skills and new skills lead to even more new ideas. The continued evolution of new skills and new ideas is the foundation of the creativity that is the most satisfying aspect of my work.
In 2005, with encouragement from family and friends, I made a "leap of faith" career change to professional photography and launched David Hubler Photography. As the business grew I continued to concentrate on my original interests in architectural and commercial photography, as well as fine art photography.
In 2010 I joined the staff of Monkeyhouse Marketing and Design in South Bend IN. While most of my work now is devoted to advertising sales, I have gotten the chance to shoot a variety of magazine assignments for Life + Spaces Magazine which we publish, and for a number of our website and marketing clients, as well as for my architectural clients.
All of my images reflect my interest and curiosity about the people and the world around me. I hope to one day be able to explore creative writing in conjunction with my photography and devote more time to working with the creative potential of HDR imaging. I am a frustrated golfer, an avid reader, and a proud father and grandfather.
The story of my adventures in photography would not be complete without a Special Thank You to Carol Z. of Mason OH. Without Carol's encouragement, criticism, support, and life-long friendship I may never have discovered the fascinating life-path that I am exploring and enjoying today.